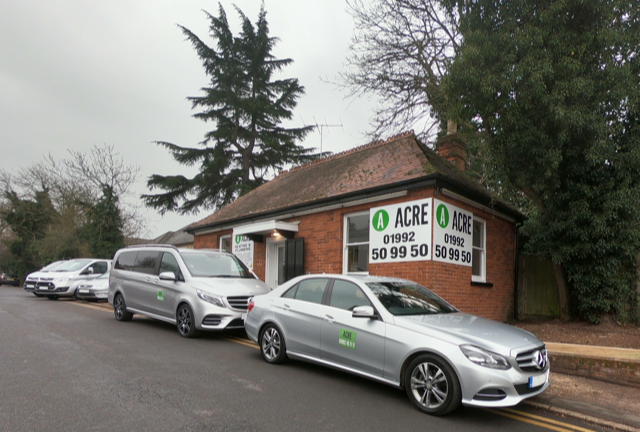 In 2018 ACRE Cars opened its second taxi / pre-booked car / mini cab office, also in Ware Road, but this time in Hertford. On the corner of Caxton Hill just by Hertford Tesco's and 5 minutes walk from Hertford town centre. The Hertford office is manned during the day and some evenings by friendly staff who can help you with any questions and arrange a car to take you home with shopping or to pre-book a car to take or collect you and your party from the airport, to go to London shopping, or for any other transport needs.
Our Hertford office address:
44 Ware Road, Hoddesdon, EN11 9DU
Phone number: +44 (0)1992 509 950
We can provide child seats for long journeys free of charge. Please ask at the time of booking for more information.