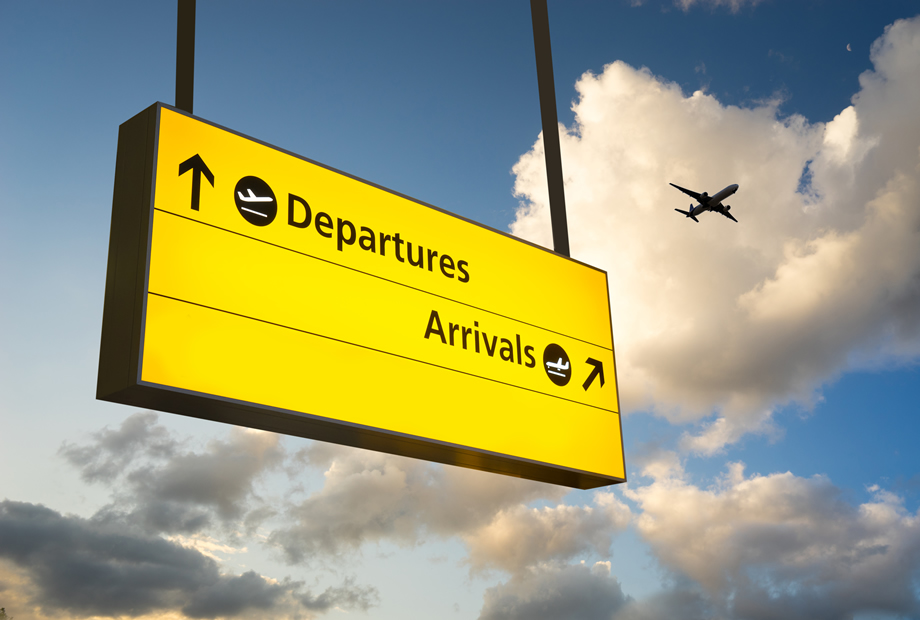 It is my monthly blog time and this month I thought I would produce some useful information on one of the UK's major airports – Heathrow or LHR.
Heathrow Airport is located 14 miles West of Central London in the London Borough of Hillingdon, the westernmost borough in Greater London. Hillingdon is also where British Airways is headquartered.
Accessible from the M25 motorway it is convenient and accessible by car and taxi especially from the M3, M4 and the North of London. Heathrow airport is the third busiest airport in the world by international traffic according to Wikipedia.
Heathrow dates back to 1929 which was then a small airfield next to the Hamlet of Heathrow, hence the name Heathrow. Having started to be developed during World War 2 but not completed before the end, in 1946 it was opened as London Airport in 1946 and in 1966 renamed to Heathrow Airport.
Heathrow Airport has some 80 airlines flying to 185 destinations in approximately 84 countries and is, of course, the primary hub for British Airways. Terminal 1 is not used now as a passenger terminal and the T5 opened in 2008 and is the main British Airways terminal. Travelling between Heathrow's terminals is straightforward. Terminals 2 and 3 are a short walk from each other and terminals 4 and 5 are served by free trains and buses.
There are some 82 shops at Heathrow all major brands from clothing to cosmetics and 37 restaurants.
For the kids during July to September 2017, there are in-terminal special events including various kids' craft sessions and visits by Mr Adventure, the fun lasts all summer in departures at Heathrow. Believe it or not in Terminal 2 during certain dates in July 2017 there is live music in terminal 2!
Feel free to post any fun and exciting photos of your travels through Heathrow Airport on the ACRE Cars Taxi's Facebook page.
Getting to Heathrow and distances
In non-rush hour periods, it takes about 50 mins to get to Heathrow Airport from Hoddesdon or Broxbourne in Hertfordshire by car or taxi. The price of a stay of a week in the Long Stay car park can vary depending on how far in advance you book so you will need to check this on the official Heathrow parking website. However, consider taking a taxi or pre-booked car from an Airport Transfer Specialist such as ACRE Cars from Hoddesdon, Broxbourne, Hertford, Ware and surrounding areas including Cheshunt and other areas in the Borough of Broxbourne. ACRE Cars benefits can be found at the end of this blog.
You can, of course, get London Underground tubes and overground trains to London Heathrow Airport. Heathrow has three London Underground stations. The Piccadilly Line for Terminals 2 and 3 and also Terminal 4 and Terminal 5 both of which have their own station.
Heathrow Terminals 2 and 3 station is between the terminals, which is a few minutes' walk away via pedestrian subway. Heathrow Terminal 4 and Heathrow Terminal 5 underground stations are in the basements of the terminal buildings. All stations are in Travelcard Zone 6.
By overground train, there are two services. Heathrow Express and Heathrow Connect from London Paddington.
Numerous bus companies run services to Heathrow also.
Don't forget to check journey times, service availability and track closures and first and last train times of course!
Parking options at Heathrow are numerous and I have excluded non-official as if you are going for one of these you might as well just call ACRE Cars, it will save you time and most likely money and inconvenience in the long run. However, Heathrow official parking offers various services including Short Stay, Business, Meet and Greet, Long stay, POD Parking and Valet Parking.
Please note ACRE Cars offers the obvious drop-off and collect, in terminal Meet and Greet if pre-booked, no need to park your car and get shuttle bus service and complimentary child seats when requested also.
So when your local taxi company and pre-booked car service in Hoddesdon and Broxbourne can provide a full door-to-door service at competitive prices to airport parking and also take you there in style in a new 8 seater including the Mercedes V-Class and Ford Galaxy and at the same time remove all the stress and hassle and ensure enough luggage space, why would you even consider any other travel option.
Visit our website or call +44 (0) 1994 45 11 11.
Hope this was useful and helps you decide on the best travel options to Heathrow Airport and whether you should consider a taxi or pre-booked car and also provided some pub quiz knowledge concerning the airport.
Until next time,
Tristan
Owner ACRE Cars
Interested in becoming a hackney carriage or private hire driver? You may wish to read this article; Working as a Private Hire driver for ACRE Cars Taxi's.
ACRE Cars is looking to recruit new drivers, If you have any questions or want to discuss the possibilities please contact me.
You can follow ACRE Cars on Twitter and Facebook.
ACRE Cars is a competitive car service. Our rates to airports and collection from airports and other transport hubs are extremely competitive to any other taxi or minicab company running similar services and ACRE also includes free of charge hire of a child safety seat, for long journeys, for each child passenger under four years and under the height of 135 cm.
We pick up customers locally from Hoddesdon, Broxbourne, Wormley, Cheshunt and London as well as Nazeing, Stanstead Abbotts, Ware, Hertford, Hertford Heath, Hailey and Harlow and all other neighbouring towns and villages. Popular airport taxi transfers include Stansted Airport, Heathrow Airport, Gatwick Airport, Southend Airport, Luton Airport and London City Airport. Sea Port transfers and major train stations including Victoria, Kings Cross St Pancras, Stratford Ebbsfleet and Ashford.
The views in this blog article are my own and based on my own research using the internet and not that of ACRE Cars or ACRE group.