It is August and the Rio Olympics 2016 are well and truly underway so it makes sense for me the owner of the taxi company ACRE Cars based in the Borough of Broxbourne to dedicate this month's blog to the Olympics and wish our home grown heroes especially our local #homegrownheroes every success and as Team GB say #bringonthegreat.
At the time of writing we are just seven days into the Rio 2016 Olympic Games and already team GB are having great success with a medal rank of 4 th and tallying 6 Gold, 8 Silver and 6 Bronze medals and the day is not over yet. I would just like to say congratulations to the winners so far and good luck to Team GB.
Team GB have so far been successful in winning medals in Swimming, Shooting, Rugby Sevens, Rowing, Judo, Gymnastics Trampoline, Gymnastics Artistic, Equestrian, Diving, Cycling Track, Cycling Road and Canoe Slalom.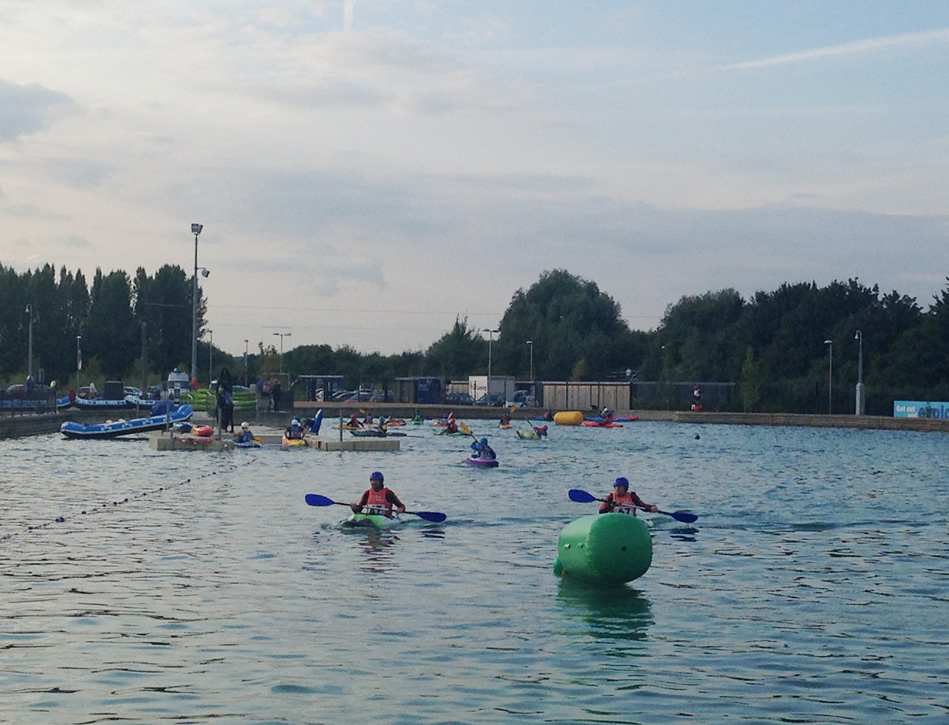 ACRE Cars is a local company with its taxi office based in Ware Road Hoddesdon, providing taxi services to the public and businesses in Hoddesdon, Broxbourne, Cheshunt, Waltham Cross, Hertford, Ware, Stanstead Abbotts and surrounding towns and villages such as Puckeridge, Harlow, Epping and even North London.
Local to ACRE Cars taxis covers quite a large area which is great when you consider all the places of interest that exist in Hertfordshire, Essex and London, from historic town centres and social places to meet, eat and drink to experiencing white water rafting at the Lee Valley White Water Centre in Waltham Abbey or shopping at Stratford where you could combine the day with a walk around the Queen Elizabeth Olympic Park or take a Park tour. The latter two examples you will note have an Olympic association.
So who are our local home grown heroes?
Well, the list is long and there are many Team GB athletes living locally, training locally or grew up locally to  Hoddesdon and Broxbourne some of which were selected for the Rio Olympic Games.
Forgive me if I have missed someone!
Richard Hounslow, David Florence (both silver in the canoe slalom team), Fiona Pennie and Joe Clarke (Bronze in the Kayak) all canoeists training and at the Lee Valley White Water centre between Waltham Cross and Waltham Abbey on the River Lee or River Lea depending on your spelling preference and living locally in Waltham abbey and Loughton.
Olivia Federici – synchronised swimming lives and grew up in St. Albans, and of course we have Laura Trott of which the leisure centre in Cheshunt has been named in honour of her success in the London 2012 Olympic Games.
Chris Walker-Hebborn – swimming, grew up in Enfield, North London and Marcus Mepstead – fencing, trains in Ponders End, Enfield and lives and grew up in London.
And we have Aimee Willmott – Swimming and Tom Daley (bronze men's synchronised 10m platform) – Diving who train and live in Stratford.
Other names include Andrew Osagie and James Bailey linked to Harlow, Etienne Stott who lives in Hoddesdon and trains at the Lee Valley White Water Centre and Mark Proctor another canoeist living in Broxbourne. Also, Bradley Forbes-Cryans – canoeist living in Hoddesdon too.
Mallory Franklin lives in Cheshunt, Thomas Quinn and Rhys Davis train at the LVWWC along with Lizzie Neave and Kimberley Woods who lives in Cheshunt also, Adam Burgess, Matthew Lister, Jasmine Royle (lives in Enfield) and Huw Swetnam.
Did you know at the Lee Valley White Water Centre they have a trendy bar called The Terrace? Every Friday they have live music and an exciting list of cocktails. You can head there early evening, maybe watch some Olympic canoeists going down the rapids and then enjoy a cocktail or two and watch the sun go down. Call a local taxi though to take you home if you have had a few cocktails 😉
I will be publishing a monthly blog article on a range of topics that I hope the local community will find useful and interesting despite coming from a local taxi company. We are also publishing on Facebook (@acrecarstaxis) and Twitter (@acrecars) news and posts from local businesses, bars and restaurants and events happening in the local area. Follow us and you may be inspired to spontaneously go to Rock in the Priory in Ware or Rock in the Park in Hertford (although these are examples of great local events that have just passed) or attend another local event (unfortunately the Hoddesdon Music Festival was not to be this year) and call a taxi (preferably ACRE!) and head there for a great day or evening out.
2016 is Broxbourne's year of culture celebrating the range of creative and cultural activities and organisations in the Borough, so there is hopefully many more local events to plan for from music, and film to performing arts. Sporting Heritage is currently running at the Lowewood Museum in Hoddesdon.
Thank you for reading.
The views in this blog article are my own and based on my own research using the internet and not that of ACRE Cars or ACRE group.
ACRE Cars is a competitive pre-booked taxi service. Our rates to airports and collection from airports and other transport hubs are extremely competitive to any other taxi or mini cab company running similar services and ACRE also includes free of charge hire of a child safety seat for each child passenger under four years and under the height of 135 cm on long journeys i.e. to the Airport.
We pick up customers locally from Hoddesdon, Broxbourne, Wormley, Cheshunt and London as well as Nazeing, Stanstead Abbotts, Ware, Hertford, Hertford Heath, Hailey and Harlow and all other neighbouring towns and villages. Popular airport taxi transfers include Stansted Airport, Heathrow Airport, Gatwick Airport, Southend Airport, Luton Airport and London City Airport. Sea Port transfers and major train stations including Victoria, Kings Cross St Pancras, Stratford Ebbsfleet and Ashford.