Each month I write a blog article. So allow me to introduce myself. I am Tristan Priddis, owner of a Hoddesdon taxi company called ACRE Cars. The range of topics for my blog and making them relevant is challenging, however, I keep one thing in mind and that is to be useful to the local people of Hertfordshire and to be of interest to a wider audience.
This month, my blog is more of a ramble I am afraid.
So first off I would just like to say Merry Christmas to the residents and businesses of Hoddesdon and Broxbourne and of course all the local neighbouring towns and villages including Hertford Heath, Hailey and Haileybury College, Stanstead Abbotts, Ware and Hertford.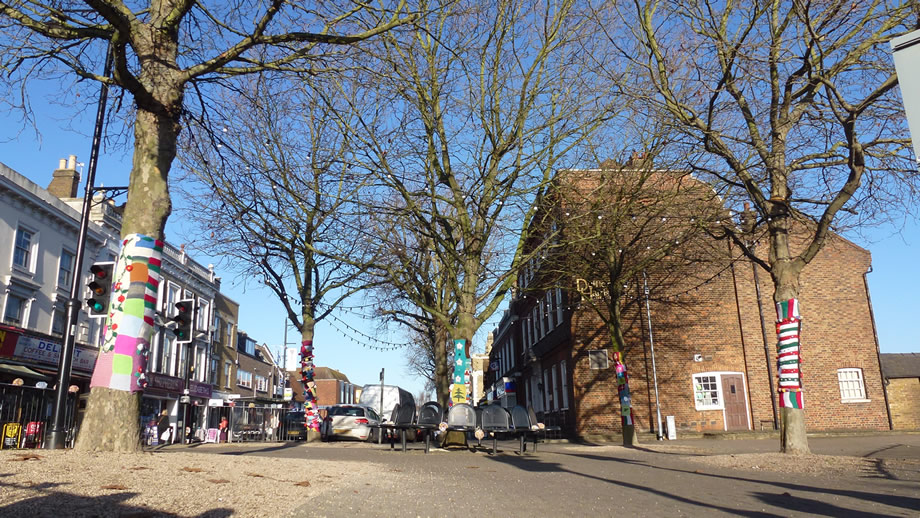 Thank you to all our customers for supporting ACRE Cars through 2016. I hope we have lived up to expectation and provided you with the level of service you deserve. And thank you to the ACRE team of drivers and operators.
It has been quite a year for us, with the business growing faster than it has before, we have more taxi / private hire drivers than ever before, our office in Hoddesdon on Ware Road has received more calls this year than the last two years and we receive a huge volume of enquiries and bookings through email, our website and facebook which has really highlighted the changing nature of communication and digital technologies in our everyday lives.
We have focused solely on growing advanced bookings, both in the local business and corporate bookings sector and also public bookings, this year after exploring other revenue streams in the past couple of years. Hoddesdon and Broxbourne are certainly growing with new houses, new businesses and business centres, a town centre that seems to have come back online over the course of the year. I was out and about today (Thurs 22nd Dec) and it was great to see a town bustling with people and cars, although parking was rather difficult! Next time book a taxi 🙂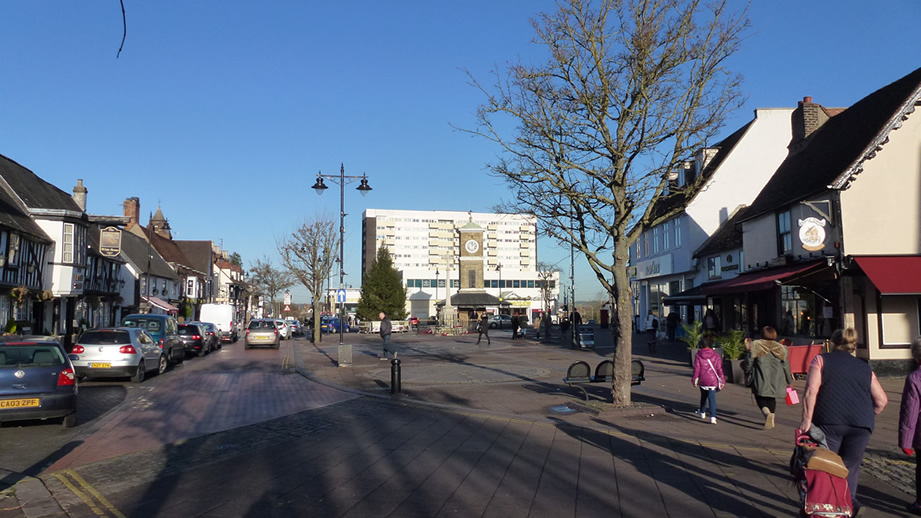 This year the world has seen Donald Trump become President Elect, Tim Peake took the UK into Space, scientists detected something called gravitational waves and I took delivery of a car I had always wanted, a Ford Mustang. My Children have nearly all but grown up, passed driving tests and started learning the ropes of the business. We had the most amazing family holiday driving across the US. And Tottenham Hotspur is fifth in the Premier League so far. I could list more but it goes to show you 2016 really has been quite a year. A good year.
I have exciting plans for 2017 with ambitious targets. I notice that The Borough of Broxbourne is sowing strong seeds of positivity with their "Ambition Broxbourne" local business growth campaigns and the "Love Hoddesdon" supporting local businesses in the town centre marketing initiatives. This is fantastic and sets the scene for a strong year for Hoddesdon and the Borough along with our neighbours.
I note that 2017 is the Borough of Broxbourne's year of the environment. We haven't gone electric or hybrid yet but expect things to go that way in the future as these technologies improve. However, using a taxi is an efficient way of getting around and is an extension of the public transport network. As households typically have more than one car, giving up a car and utilising cycle lanes or paths (if there were more and interconnected), using buses, trains and even walking and then filling in those journeys that require transport by car by calling a taxi or cab, then overall traffic in the Borough would reduce and the contribution to the environment would be greater. Just a thought!
Just think about your day, could you do some of your journeys alternatively, rather than dragging your car around with you? Would it be cheaper overall just by booking a taxi just when you need it than running your car all year? Would your journeys actually be quicker and stress-free? Possibly!
However, if you are like me, then you just enjoy driving and appreciate cars. A Ford Mustang is not exactly environmentally friendly, although mine is a modern day version and considerably more fuel efficient than their predecessors. But not everyone is the same and it is definitely worth considering other options as traffic and the cost of running vehicles continues to increase.
Appreciating the environment is not just about reducing cars and pollution it is also enjoying the open countryside we have in Hertfordshire and all the woodland, parks and open spaces we have. Another reason to be positive for 2017, we live, work and socialise in a great area and are lucky to be able to enjoy such opportunities.
I wish everyone a safe and Happy Christmas and a prosperous New Year. If you need a car over the Christmas period please consider booking and ACRE car in advance and please please don't drink and drive.
Tristan
Coming Up:
● The importance of staying safe
● Being innovative locally – ACRE Cars has its own UBER Style App.
Interested in becoming a hackney carriage or private hire driver? You may wish to read this article; Working as a Private Hire driver for ACRE Cars Taxi's.
ACRE Cars are looking to recruit new drivers, If you have any questions or want to discuss the possibilities please contact me.
You can follow ACRE Cars on Twitter and Facebook.
ACRE Cars is a competitive car service. Our rates to airports and collection from airports and other transport hubs are extremely competitive to any other taxi or minicab company running similar services and ACRE also includes free of charge hire of a child safety seat, for long journeys, for each child passenger under four years and under the height of 135 cm.
We pick up customers locally from Hoddesdon, Broxbourne, Wormley, Cheshunt and London as well as Nazeing, Stanstead Abbotts, Ware, Hertford, Hertford Heath, Hailey and Harlow and all other neighbouring towns and villages. Popular airport taxi transfers include Stansted Airport, Heathrow Airport, Gatwick Airport, Southend Airport, Luton Airport and London City Airport. Sea Port transfers and major train stations including Victoria, Kings Cross St Pancras, Stratford Ebbsfleet and Ashford.
The views in this blog article are my own and based on my own research using the internet and not that of ACRE Cars or ACRE group.