It is the season of good cheer and before I wish all my customers and drivers, family and friends a happy Christmas which I will do in my next blog entitled Happy Christmas, I thought I would share the findings to a question I had.
Who else is blogging in the taxi and private hire industry?
Each month I write a blog article. So allow me to introduce myself. I am Tristan Priddis, owner of a Hoddesdon taxi company called ACRE Cars. The range of topics for my blog and making them relevant is challenging, however, I keep one thing in mind and that is to be useful to the local people of Hertfordshire and to be of interest to a wider audience.
So you could say the subject of taxi's is somewhat dry! You would be right, however it is a transport medium that is part of everyday life for many people, and it is an industry that supports the livelihoods of many families in the UK and across the world.
Which is why I thought I would see what other taxi blogs exist! What are the views of those bloggers and who are those bloggers. I share my findings with you below.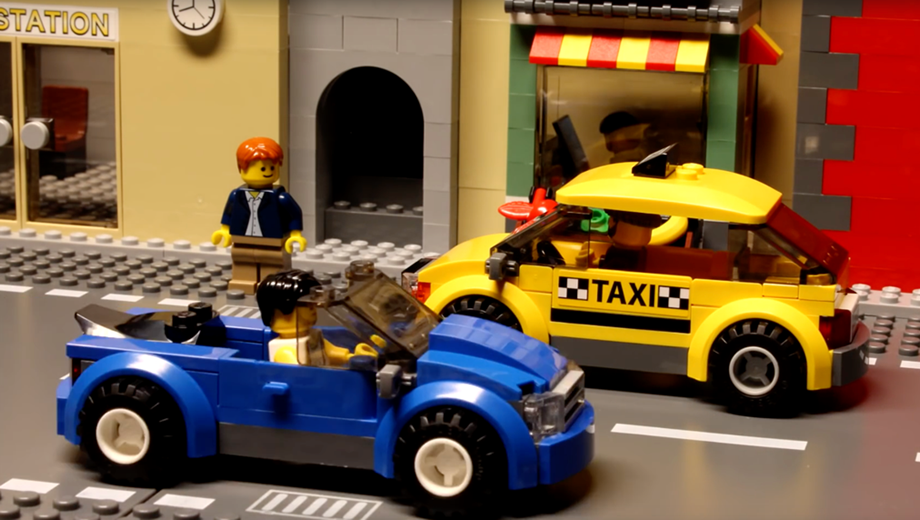 RMT London Taxi Drivers' Branch
There are a number of London taxi, mini-cab and black cab official and unofficial organisations from unions to clubs. Although we are a Hertfordshire based taxi company it is not surprising the large volume of blogs that come up in a search are orientated around London. I think this is partly due to location based search results of Google and also the fact that London taxi drivers have a lot going on and a lot to say when it comes to taxi licensing issues, changes, Uber and the effects of all these.
The RMT is the UK's only specialist transport union, the RMT London Taxi Branch provides a specialist transport union for London taxi drivers.
The blog on their website is used as a way of informing its members of the latest issues and what the RMT are doing to address them. For example EDM 587 (Early Day Motion) where MPs vote on legislation to be developed and put in motion EDM 587 "The right to ply for hire" and for statutory definitions to be brought in and which will have a massive effect on the black cab and mini-cab industry in London. This may have implications for "right to ply for hire" drivers outside of London.
It seems Uber and "ply for hire" legislation is the main focus of the blog articles currently.
www.rmtlondontaxi.com/category/blog
Taxi Leaks
Again a blog that focuses articles on the London taxi industry as opposed to country wide, but still reflects sentiments outside of London.
As a blog, it seems to be the most frequently updated and really more of a news feed and is completely independent to any trade organisation or union. In fact at least four blog articles were posted today (5th December) The bloggers remain anonymous.
Articles I think strike at the issues concerning drivers, the taxi industry and society are discussed albeit with a strong, attacking nature, but nonetheless have something for us all to consider, examples include:
A game of phones – drivers using their mobile phones whilst driving! What's more taxi drivers and in particular the article points out certain reckless Uber drivers using their mobile phones whilst driving (as you can't manage your Uber jobs without a mobile phone!), and what the police are doing in terms of a crackdown.
Minibus licence loophole has been putting people at risk – A legal loophole that allows minibus drivers to operate without undergoing a criminal record check is putting passengers in danger, councils say…. Simply drivers of public carriage vehicles which seat 9 to 16 people are not subject to criminal checks unlike hackney carriage and private taxi drivers. (You are safe with ACRE cars by the way!)
Lone taxi driver makes a stand against TFL compliance officers lies and wins – This is a very humorous article with a serious point concerning terms and conditions where a taxi driver took a stand against a police officer and a TFL representative at Heathrow Airport. Please search it out, it is great! Posted Friday December 2nd.
www.taxileaks.blogspot.co.uk/2016/12/a-game-of-phones-by-semtex
Legalledoff London Taxi Tales
An infrequently updated blog with not much to say, but the platform provides dozens of links off to other blogs. It is again London black cab focused.
www.legaledoff.com
Taxi Tales
Again infrequently updated but provides a look into "the day in the life" of a taxi driver. Bob Mullen the author is located in the North and gives a great overview of some of the more interesting days you can have especially over the smallest of things. From spiders in the back of the taxi and the reaction of some customers; and noisy children and putting a sign in the car to say they may be asked to leave especially if they start throwing things out of the car windows including the taxi firm's business cards (does that really happen?).
www.taxistorys.blogspot.co.uk
The Taxi Centre
This is a business that sells taxi's and other services. It uses its blog to post industry-related material onto the website in a bid to draw in visitors to the website. So for the main it is repurposed content, which seems to be completely focused on London taxi issues, again I think this is because that is the only area that seems to produce news about the industry!
www.thetaxicentre.com/blog
Competitor Taxi Company Blogs
A number of local taxi companies showed up with blogs however, some are consistently updated others are completely empty. More of the latter. The ones that are being used as a blogging tool focus a lot on the business angle.
Conclusion
There is a range of material on the web in the form of blogs on taxi and the private hire industry however it is swamped by London related news. It is often negative in nature, unfortunately. There is a gap in the market for some good positive and interesting press for non-London regional taxi news to be delivered in the form of blogs and online material.
Is there a way of sharing this information? How do we get this information to the customers, drivers and operators in our industry? Can we make the taxi industry more exciting? May be more fun will be a good start: this YouTube link may help https://youtu.be/0tJ9vOZrxUo.
My previous taxi blog's in review for 2016:
● Working as a Private Hire driver for ACRE Cars Taxis
● Benefits of a business account with your local taxi company
● ACRE wishes Team GB every success at the Rio Olympics
● Child Seat fitting in taxis, mini cabs and private hire vehicles
Coming Up:
● Happy Christmas from all at ACRE Cars
● The importance of staying safe
Interested in becoming a hackney carriage or private hire driver? You may wish to read this article; Working as a Private Hire driver for ACRE Cars Taxi's.
ACRE Cars are looking to recruit new drivers, If you have any questions or want to discuss the possibilities please contact me.
You can follow ACRE Cars on Twitter and Facebook.
ACRE Cars is a competitive car service. Our rates to airports and collection from airports and other transport hubs are extremely competitive to any other taxi or minicab company running similar services and ACRE also includes free of charge hire of a child safety seat, for long journeys, for each child passenger under four years and under the height of 135 cm.
We pick up customers locally from Hoddesdon, Broxbourne, Wormley, Cheshunt and London as well as Nazeing, Stanstead Abbotts, Ware, Hertford, Hertford Heath, Hailey and Harlow and all other neighbouring towns and villages. Popular airport taxi transfers include Stansted Airport, Heathrow Airport, Gatwick Airport, Southend Airport, Luton Airport and London City Airport. Sea Port transfers and major train stations including Victoria, Kings Cross St Pancras, Stratford Ebbsfleet and Ashford.
The views in this blog article are my own and based on my own research using the internet and not that of ACRE Cars or ACRE group.