Interested in full time or part time hackney carriage and private hire opportunities for Hoddesdon and Broxbourne's leading taxi company and airport taxi specialist?
Then you might find this article useful whether you have been a hackney carriage or private hire driver previously or considering working as a taxi driver for the first time.
Each month I write a blog article. So allow me to introduce myself. I am Tristan Priddis, owner of a Hoddesdon taxi company called ACRE Cars. The range of topics for my blog and making them relevant is challenging, however, I keep one thing in mind and that is to be useful to the local people of Hertfordshire and to be of interest to a wider audience.
So this article is relevant to anyone in the taxi and private hire industry in the UK as well as locally to the Borough of Broxbourne including Cheshunt and Waltham Cross.
Indeed I have researched some facts and figures on the hackney carriage and private hire industry in the UK commonly referred to as taxi's and also I will discuss the relevant laws and how to become a taxi driver.
In this article I interchange the term taxi and private hire, technically a taxi is not a private hire service. The difference is explained below. However, most people refer to calling and booking of a fare or car ride as 'calling a taxi', 'calling a mini cab' or 'calling a cab' rarely does anyone say 'call a private hire vehicle' or 'call a hackney carriage'!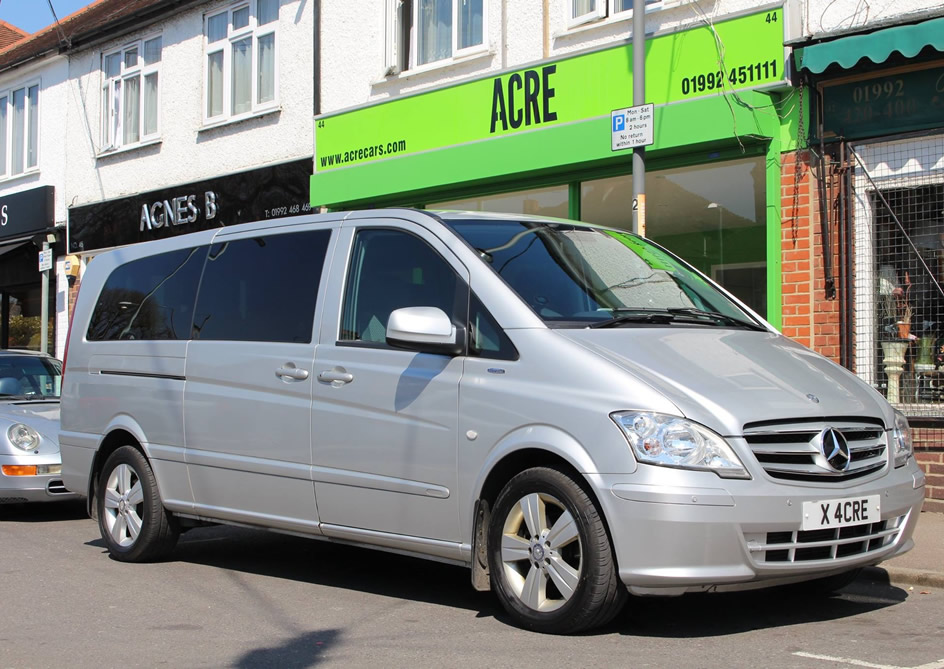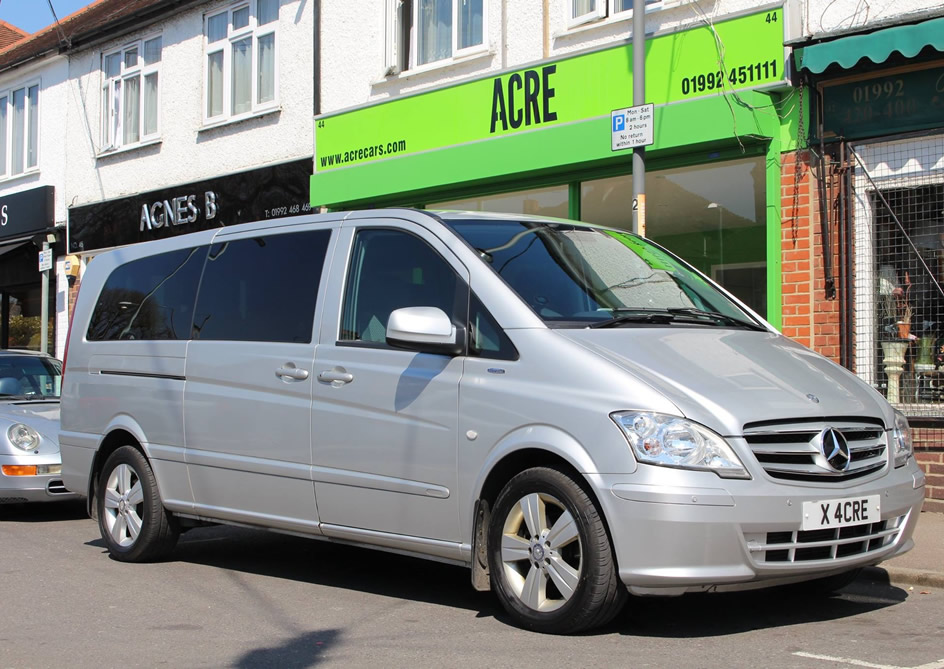 Working as a Private Hire Driver in the Borough of Broxbourne
If you like working with people, want a job where you're out and about making good use of your driving skills, this career may suit you well.
In this job you will need to be able to drive safely. You will also need good customer care skills and the ability to plan your time.
Taxis are an important part of any town or city's transport system. Taxis can be either a 'black cab' or a licensed saloon car. Both types have a licence plate and roof sign that states they are a taxi. Both may also be known as hackney carriages.
The other type of passenger transport around town is a private hire vehicle that runs through an operator, in the case of ACRE Cars the Company is an operator and it's self-employed drivers are typically private hire drivers but some have their own Hackney Carriage licence also.
If working for ACRE as a private hire vehicle, you would be:
taking job details from the Hoddesdon office via an ACRE provided PDA as well as by mobile phone
helping and talking to your passengers
taking payments for pre-booked rides (ACRE often takes payment at the time of booking or has a number of customer accounts)
keeping the vehicle clean and in a roadworthy condition
keeping your self-employed accounts and records up to date
Taxi drivers may be booked in advance, wait on an official taxi rank or pick up passengers while on the move. However, if you work as a private hire driver you would only collect passengers that have pre-booked. You cannot be flagged down in the street or take fares in a taxi rank.
You could be combining normal 'pick-up' jobs with contract work such as local businesses and school runs. You might also make longer-distance trips such as taking people to airports, seaports or to and from the theatre in London.
This job allows you the flexibility to choose your hours, with the busiest periods in the evenings and at weekends. Friday and Saturday evenings would normally be your busiest times. You could expect to work at least 40 hours a week if you make yourself available full-time and especially in busy periods.
Earnings would depend on the level of fares, the number of journeys made, and the hours worked.
About ACRE Cars
ACRE was established in 2004. From small beginnings, I started a local private hire business serving the Borough of Broxbourne from my home in Hoddesdon.
In 2006, the Company acquired its first executive vehicles and started branching out into the high service executive driver transport market.
Now the ACRE brand can be seen on the Ware Road, Hoddesdon where our walk in taxi office and despatch operators are located.
We service the Borough of Broxbourne for pre-booked cars for local journeys and also specialise in airport transfers, in fact any journey to a key travel link including ports and international train stations.
Some industry facts and figures
In 2012, UK households spent about £2.7 billion on taxi and private hire journeys.
As at the end of March 2013, there were approximately 78,000 taxis and 153,000 private hire vehicles in England and Wales.
An estimated 138,000 people used taxis or minicabs in 2011 to travel to work, with much higher usage evident outside London.
The first regulation of hackney carriages was in the 1600's!
Some of the laws in England and Wales relate to taxis.
Source:
The Law Commission (LAW COM No 347), TAXI AND PRIVATE HIRE SERVICES, presented to Parliament by the Lord Chancellor and Secretary of State for Justice by Command of Her Majesty. May 2014
The process of applying for a hackney carriage and or private hire licence
You do not need any particular qualifications to become a taxi or private hire driver, except obviously a valid driver's licence but you will need an operator's licence. You can get this from the licensing unit of the local council in which you operate and where the Operators office is located, in this case the Borough of Broxbourne as ACRE Cars is located in Hoddesdon.
This varies from council to council, whether it is TFL for London and whether you are looking to become a Hackney Carriage or private hire licence holder. The following is just an overview for the Borough of Broxbourne, more detail and all the forms and process and costs can be found on the council's website. Just Google "broxbourne.gov.uk Taxi Licensing – New driver application requirements".
Key points (general overview):
You are over 21 years of age
Have held a full UK or EC driving licence for at least three years
Holds a full UK driving licence
Have passed a Driving Standards Agency hackney carriage/private hire test assessment
Have passed the written Borough of Broxbourne knowledge assessment
A medical certificate from a registered medical practitioner will be required on initial application and thereafter every five years
A check is carried out on your background by the Borough of Broxbourne with the Criminal Records Bureau. This is to ensure that you are a fit and proper person to hold a licence
The council licence and applications costs are approximately £200 plus a medical examination fee which you arrange yourself
The current annual licence renewal fee for the Borough of Broxbourne is £55
If you are considering returning to private hire driving:
Complete an application form and provide two passport-size photographs.
Produce a valid driving licence.
Return your existing badge.
Have been vetted by the police within the previous three years.
Have been declared medically fit.
Vehicle requirements:
A saloon, estate or hatchback type car with at least four doors and of sufficient seating capacity to carry not less than four and not more than eight passengers in addition to the driver.
Any vehicle proposed to be licensed must have been examined mechanically and inspected in relation to the safety and comfort of drivers and passengers, at a garage on the approved list supplied by Broxbourne Council, and a certificate of compliance issued.
An insurance certificate which expressly indicates cover for hire or reward on pre-booked journeys.
A vehicle registration document or proof of ownership of the vehicle, showing the current owners.
A certificate of compliance.
A current MOT certificate where applicable.
Want to know more or apply?
This article is just a guide and current information can be found on the local council's website for where you wish to operate and where the operator is located.
I would be happy to talk to anyone considering becoming a taxi driver and I am always looking for more enthusiastic male and female drivers to join the ACRE team.
Please get in touch by calling 01992 45 11 11 and ask for Tristan.
ACRE Cars is a competitive car service. Our rates to airports and collection from airports and other transport hubs are extremely competitive to any other taxi or minicab company running similar services and ACRE also includes free of charge hire of a child safety seat, for long journeys, for each child passenger under four years and under the height of 135 cm.
We pick up customers locally from Hoddesdon, Broxbourne, Wormley, Cheshunt and London as well as Nazeing, Stanstead Abbotts, Ware, Hertford, Hertford Heath, Hailey and Harlow and all other neighbouring towns and villages. Popular airport taxi transfers include Stansted Airport, Heathrow Airport, Gatwick Airport, Southend Airport, Luton Airport and London City Airport. Sea Port transfers and major train stations including Victoria, Kings Cross St Pancras, Stratford Ebbsfleet and Ashford.
The views in this blog article are my own and based on my own research using the internet and not that of ACRE Cars or ACRE group.